Who are we ?
What is the Renteo platform?
Created in 2013, at the gates of Mont St Michel by the company Theault, Renteo is a collaborative platform between you and our agents who offer their Theault trucks for rent. So, if you are looking for a horse truck to rent, you have come to the right place ! Thanks to our demanding selection criteria, we only offer quality vehicles and guarantee great comfort for you and your horse.
Renteo started with 50 trucks in 2013 and has continued to expand. Since May 2022, it has become a subsidiary of the Theault Group to take flight on its own! Renteo is currently present in 8 European countries with over 250 trucks available for rent.
It is continuing its journey towards international expansion with new countries to come soon!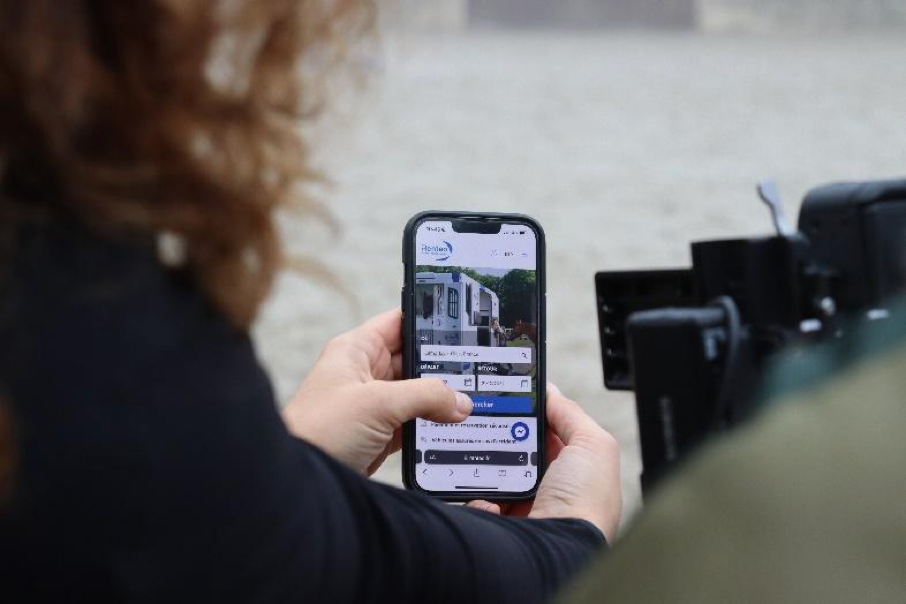 Who is behind Renteo ?
Behind the screens and in the field, 7 people make up the Renteo team.
We are here to help you in your efforts, respond to your requests, and support our agents in this adventure. From customer support to communication, to the valorization of our agents, Renteo has two complementary teams: one for France and the other for Europe.
The trucks for horse transport available on Renteo
Only Theault brand trucks (VL or PL), less than 5 years old and less than 150,000 km, are offered on the platform to ensure as few problems as possible !
Each vehicle on the platform is insured for rental by our agents.
The flagship model of the platform is the Proteo Switch with 90% of the trucks available for rent !
This product meets all uses thanks to its modularity. With the PROTEO Switch, there is no need to choose between a stall version or a gooseneck version (or breast bar); you can instantly set up the most suitable configuration for your horse to provide more comfort.
To find out more about the model on https : Proteo Switch
In addition, there is no need for a specific license to drive VL trucks as a B (car) license is sufficient !
The values of Renteo
Security: Our platform has a secure online payment and booking service.
Quality: We offer quality vehicles for you and your horse to travel in complete serenity.
Responsiveness: Our entire team is available in case of need, we will never leave you without a response! We are committed to providing you with a solution as quickly as possible.
Insurance: All our agents undertake to ensure that their vehicle is insured for rental (and we check, of course!)
For more Renteo!
You can follow all the news of the platform on our social networks! New rental points, events, contests, developments, etc., Logo: FB / INSTA / TIKTOK / YOUTUBE / LINKEDIN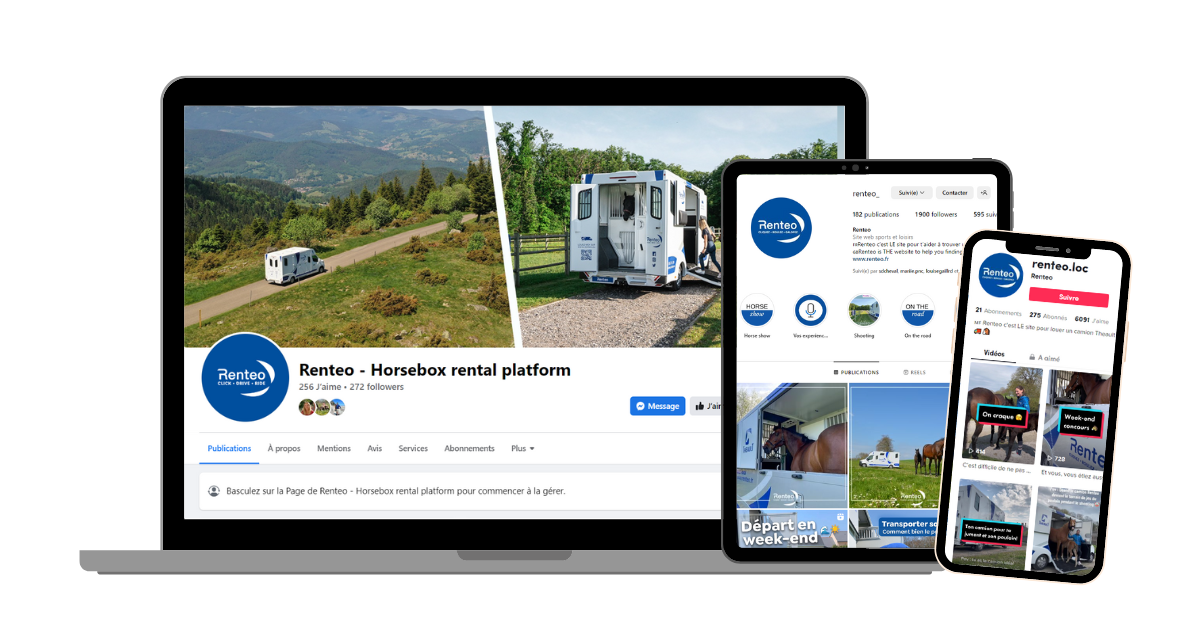 And don't forget to sign up for the newsletter :